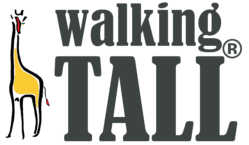 WHAT WE DO


We will provide you with a totally managed delivery solution, for implementation of comprehensive training and coaching programs across your business


We will work with you to dovetail with your culture and learning & development programs


We offer flexible delivery of the methodology with a blended learning approach
We are now able to tailor your Walking TALL training programs exactly to the areas needed to reach your bottom line.
We are thrilled to partner with Richey International. Their product, METIS is the next-generation of customer and employee insight research. Through text analytics, powered by machine learning, METIS taps the wisdom of crowds by listening to the stories they tell online, and when directly asked through open-ended surveys.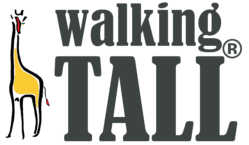 OUR SERVICES
WHAT ARE THE BENEFITS TO YOU AND YOUR EMPLOYEES?

Maximizes your corporate brand investment via your people


Motivates employees to be the best they can be, authentically


Inspires employees to take control of their career


Enables employees to feel valued for the skills and strengths they bring


Improves personal impact, confidence and influencing skills


Increases visibility, profile, and exposure


Improves personal image and style


Provides a powerful differentiator for you and your business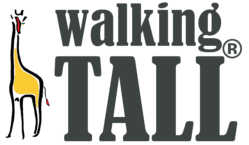 WHAT ARE OUR FEES

We're very happy to have an initial discussion with you for free, to determine how we can help and if we are the best company for you.
We are pleased to offer discounted rates.
---
As with all professional consultancies, our team have spent many years becoming experts at what they do therefore we charge a consultancy rate per hour/day commensurate with other professions.
---
We work with our clients to design a program that meets your business objectives and your budget. We have multiple content and delivery options as well as a range of coaches and trainers to enable us to achieve this for you.

Our fees are in line with typical training and coaching day rates and depend on numbers of delegates and size of program.
They typically range as follows:

---
KEYNOTES AND CONFERENCE PRESENTATIONS
On application.
---
WHAT YOU GET WITH WALKING TALL
A quick reminder that we specialize in tailoring a solution for YOU – we do not provide off the shelf set solutions, and that is because we believe that each client requirement is different.

We will never be the cheapest training/consulting company but neither will we be the most expensive.


We are particularly proud of our BRAND:
We have been trading for more than 20 years
We have delivered in over 25 countries to multiple cultures
We are trusted by some of the largest and most successful companies globally
We hold TRADEMARKS in the USA, Hong Kong, Australia and the UK
All those we employ are the BEST at what they do
We created our own METHOD and we work at keeping it up to date, relevant and successful
All our trainers and coaches are ACCREDITED and assessed in the Walking TALL method
We are quoted in publications and the media, and our founder, Lesley Everett is the published author of 3 books about the subject

---
Contact us.
This way you can work out for yourself if we can provide what you need.
---