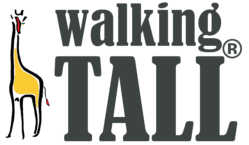 Coaching
Executive Brand Coaching
A CEO's reputation accounts for 50% of a company's reputation.

That is up 10% since 1997. That's true in 11 countries, and in Germany, it counts for 63% – source Burson-Marsteller.

Our Executive Brand coaching program is designed for senior leaders and C-suite executives who have recognized the need to develop a strong clear brand and increase their presence, visibility and profile both internally and externally.

Typical programs are 10-15 hours of coaching and each program is designed specifically for the client and their objectives.
Small Business Brand Management
Your brand is quite simply what your clients say about you behind your back. It's how they talk about you and how you make them feel.

This Brand Management program will provide you with all the tools you need to clarify your core & authentic brand messaging for you and your business. We will work on defining, articulating, packaging and projecting your unique brand, consistently from every touchpoint, supporting a solid reputation in your expert field and driving more loyal clients and customers.

It's tough to see the label from inside the bottle, so with our guidance we start with finding the authentic thread and differentiator that comes from you, your personal brand and your expertise. We cover all elements that reflect and project your brand, from your digital brand strategy, to speaking and presenting a compelling message and simple graphic design to enhance your authentic communications.
Testimonials
"Lesley engages directly (but sensitively) from day one. By 'holding up a mirror' she helped me see myself through the eyes of my shareholders, my Executive team, my staff and my customers. She allowed a re-framing to take place from which all my actions and behaviors could flow. As CEO I demonstrate leadership behaviors in the choices I make, subconsciously, every minute of every day, whether they relate to the way I present myself, deal with people or interact with clients or employees. I have found Lesley's coaching extremely valuable and very relevant in all these aspects and have no doubt it has significantly enhanced the impact I have made on the business over the last 12 months."
Otto Thoresen
(former) Chief Executive Officer, AEGON UK plc
"I send people to you for coaching, quite simply because I believe in you and your products."
Patrick Clarke OBE
Director of Network Operations, UK Power Networks
"Lesley is a top-flight exec coach, personable, empathetic and pleasantly pushy to clarify personal mission and achieve objectives quickly. Lesley coached me to reflect on and act on key feedback to achieve tangible results quickly. I made a career move and a non-exec move after working with Lesley, both aligned to my values and both giving me global scale. Coaching is vital for female leaders and Lesley is highly recommended for knocking you into shape!"
Nicola Hodson
Vice President Global Sales & Marketing Transformation, Microsoft