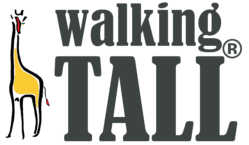 Executive Brand Coaching
---
A CEO's reputation accounts for 50% of a company's reputation.

That is up 10% since 1997. That's true in 11 countries, and in Germany, it counts for 63% – source Burson-Marsteller.

Our Executive Brand coaching program is designed for senior leaders and C-suite executives who have recognized the need to develop a strong clear brand and increase their presence, visibility and profile both internally and externally.
Typical programs are 6-10 hours of coaching and can include the following, although each is designed specifically for the client and their objectives:



Feedback from selected internal and external people


Critique of presentations from video


Defining what your brand is


Being an authentic leader


Reflecting the corporate brand through your own executive brand


Reviewing perceptions and managing the gaps


Presentational Brand – creating engaging content and delivery


Media interviews, image, and impact


Creating & managing profile and visibility


Arrange a complimentary and confidential chat right now to discuss your requirements.
"Lesley engages directly (but sensitively) from day one. By 'holding up a mirror' she helped me see myself through the eyes of my shareholders, my Executive team, my staff and my customers. She allowed a re-framing to take place from which all my actions and behaviors could flow. As CEO I demonstrate leadership behaviors in the choices I make, subconsciously, every minute of every day, whether they relate to the way I present myself, deal with people or interact with clients or employees. I have found Lesley's coaching extremely valuable and very relevant in all these aspects and have no doubt it has significantly enhanced the impact I have made on the business over the last 12 months."
"I send people to you for coaching, quite simply because I believe in you and your products."